Dreams about losing teeth can have various interpretations, including spiritual meanings. Here is a detailed analysis: 1. Transformation and Growth: Losing teeth in a dream can symbolize a significant transformation or growth you are experiencing in your spiritual journey. Just as teeth fall out to make way for new ones, this dream signifies that you are shedding old beliefs, habits, or patterns that no longer serve you. It represents the need to let go of attachments to make room for personal and spiritual growth. 2. Fear of Change: Losing teeth in dreams can also reflect a fear of change or the unknown. It may suggest that you are struggling with letting go of certain aspects of your life or the fear of losing something important. The dream is a reminder to confront your fears, embrace change, and trust in the process of spiritual evolution. 3. Communication and Expression: Teeth are crucial for communication and expression, both physically and symbolically. Losing teeth in a dream might indicate difficulties in expressing yourself or finding your voice spiritually. It could signify a fear of being misunderstood or not being able to convey your thoughts and emotions effectively. This dream highlights the need to work on your communication skills and find ways to express your true self in the spiritual realm. 4. Loss, Fear of Aging, or Mortality: Losing teeth is associated with aging or the fear of losing one's vitality and youth. In a spiritual context, this dream might symbolize anxiety related to time passing by and the inevitability of death. It could reflect concerns about your spiritual journey and the fear of not accomplishing your goals or fulfilling your purpose in this lifetime. It serves as a reminder to make the most of your spiritual path and embrace the present moment. 5. Personal Power and Confidence: Teeth are often associated with personal power and confidence. Losing teeth in a dream may reflect a lack of self-esteem or a feeling of powerlessness in your spiritual journey. It suggests that you may need to work on rebuilding your self-confidence and taking control of your spiritual path. The dream encourages you to trust in your abilities and regain your personal power to fulfill your spiritual purpose. Remember, dream interpretations are subjective, and only you can truly understand the personal significance of your dream. Reflect on the emotions, imagery, and events surrounding the dream to gain deeper insights into its spiritual meaning.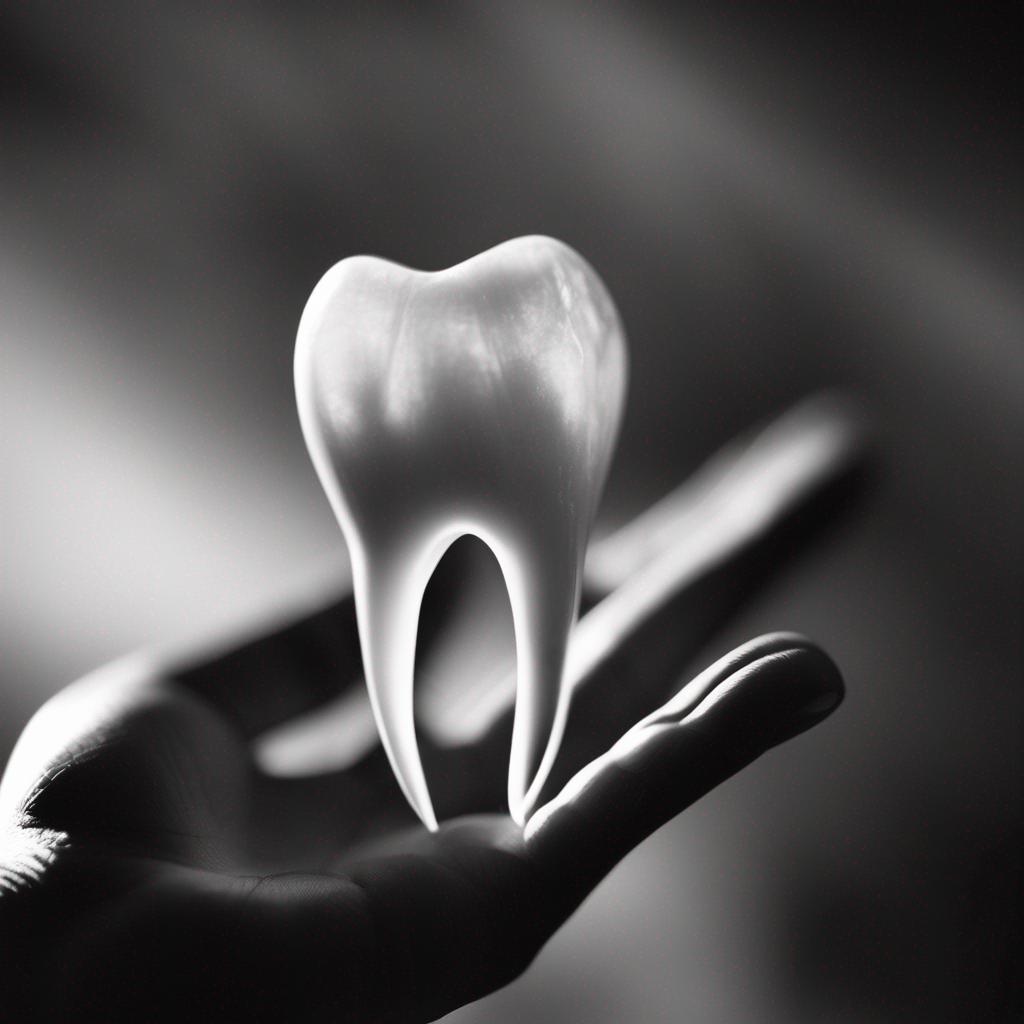 Dreams have always fascinated and intrigued us, as they offer a glimpse into the depths of our subconscious mind. One particularly common and perplexing dream is that of losing teeth. While this may seem like a simple and mundane occurrence, it actually holds a profound spiritual meaning. Numerous individuals opine that dreams are not mere haphazard apparitions and cogitations, but rather missives from the cosmos, shepherding us towards self-revelation and individuation. By delving into the spiritual significance behind dreaming of losing teeth, we can unlock the hidden messages that our subconscious is trying to convey. In this inquiry, we shall unveil the symbolism, elucidation, and potential didactics that may be discerned from this enigmatic somnium.
Brief explanation of the phenomenon of dreaming of losing teeth
Dreaming of losing teeth is a common and recurring dream that many people experience at some point in their lives. It is frequently accompanied by sentiments of trepidation, angst, and susceptibility. While the dream itself may be unsettling, it is important to understand that it carries a deeper spiritual meaning. The vanishing of dental apparatus within the realm of dreams is frequently associated with a state of powerlessness and an anxiety surrounding the forfeiture of mastery. Teeth are a symbol of our ability to communicate, express ourselves, and assert our desires and needs. Loss of people in dream world may signify loss of confidence. It may also represent an anxiety of being rendered voiceless or unheeded or a perception of powerlessness in a particular realm of our existence. Furthermore, the spiritual significance of dreaming of losing teeth lies in the fact that it symbolizes a shedding of old beliefs, patterns, and attachments that no longer serve us. In a fashion akin to our palpable dental array necessitating ecdysis to yield space for nascent ones. Discard antiquated methodologies, transfigure through liberating the psyche from bygone constraints. In addition, dreaming of losing teeth can also be a reflection of our anxieties and insecurities about our appearance or how others perceive us. Odontological attributes are frequently united with aesthetics and enchantment. Dread of eld and deprivation of youthful allure, evaluated by semblance. Overall, the phenomenon of dreaming of losing teeth is a complex and multi-faceted experience. It is not a capricious happenstance, but rather a symbolical epistle from the ethereal realms, entreating us to introspect our lives, abandon that which no longer augments us, and embrace personal transfiguration By delving into the spiritual meaning behind this dream, we can gain valuable insights into our subconscious mind and embark on a journey of self-discovery and growth.
Mention of the spiritual significance attached to dreams in various cultures
Dreams and their explication have perennially captivated and held primordial sway over myriad civilizations across the orb. From the ancient Egyptians to the Native Americans, dreams were seen as a portal to the spiritual realm, providing guidance, insight, and warnings. In myriad cultural contexts, such as those of the venerable Chinese and the erudite Greeks, dreams were regarded as divine missives or ancestral communiqués, endowing sagacity and counsel. The spiritual significance of dreams is not limited to any particular culture; it is a universal belief that dreams have a deeper meaning beyond their surface appearance. In the case of dreaming of losing teeth, this spiritual significance becomes even more pronounced. It is not just a random occurrence or a product of our subconscious mind; it is a message from the universe, guiding us towards self-discovery and personal growth. By seizing and decrypting the enigmatic significance clo
Exploring the Spiritual Meaning Behind the Symbolism of Teeth: Understanding the Significance of Dreaming About Losing Teeth
Dreams have long been considered a window into the subconscious mind, revealing hidden desires, fears, and messages from the universe. One recurring dream that many people experience is that of losing teeth. While this may seem like a trivial occurrence, it actually holds deep spiritual meaning and symbolism. The act of losing teeth in a dream represents a significant transition or change that is occurring in one's life. It signifies a shedding of old beliefs, habits, or relationships that no longer serve their purpose. In the same manner as our corporeal dentition facilitates mastication and manducation, our ethereal dentition metaphorically embodies our faculty to articulate and verbalize. Losing teeth in a dream may be a message from the universe, urging us to let go of outdated patterns and embrace a new chapter in our lives. By grasping the arcane significance interwoven amidst this symbolism, we attain precious perspicacity pertaining to our own personal growth and fruition.
Teeth as a reflection of personal appearance and attractiveness
Teeth, as a reflection of personal appearance and attractiveness, also hold a significant spiritual meaning when it comes to dreaming of losing them. Throughout history, strong and healthy teeth have been associated with beauty and attractiveness in many cultures. Dreaming of dental remnants represents a lack of self-assurance. It could also symbolize a disquietude of the relentless march of time. It may be a message from the universe, urging us to embrace our inner beauty and find self-acceptance beyond our physical appearance. This nocturnal reverie may function as a salient mnemonic to prioritize our inherent attributes and faculties, rather than solely depending upon extrinsic validation. By decoding the messages from the universe in our dreams, we can gain a deeper understanding of the spiritual significance behind losing teeth and use this insight to cultivate self-love and acceptance.
Exploring the Spiritual Interpretations of Dreaming of Losing Teeth
Dreams have perennially been esteemed as an influential threshold into the abstruse realms of our subterranean cogitation, guiding us towards an abiding discernment of our own selfhood and the celestial sphere we reside in. Among the many enigmatic symbols that appear in our dreams, the act of losing teeth holds a particularly profound significance. While it may initially evoke feelings of fear or anxiety, the spiritual interpretations of dreaming of losing teeth reveal a deeper message from the universe. Dream symbolizes major transition or transformation in our lives. It signifies the shedding of old beliefs, habits, or aspects of our identity that no longer serve us. This metaphysical odyssey enables us to burgeon, metamorphose, and create space for nascent encounters and prospects. Additionally, the loss of teeth in dreams may also represent a loss of power or a lack of confidence in certain aspects of our lives. Through delving into the metaphysical connotations associated with this oneiric emblem, we may procure invaluable enlightenment regarding the communiqués the cosmos endeavors to impart, and commence upon a voyage of introspection and individuation.
Issues with communication and self-expression
In addition to representing a period of transition and a loss of power, dreaming of losing teeth can also symbolize issues with communication and self-expression. Teeth play a crucial role in our ability to speak and convey our thoughts and emotions. Therefore, losing teeth in a dream may indicate difficulties in effectively communicating our ideas or expressing ourselves authentically. This dream serves as a reminder to examine our communication patterns and identify any obstacles that may be hindering our ability to express ourselves clearly and honestly. It prompts us to pursue succorage, whether via psychosocial therapeutics, therapeutic colloquy, or confabulating with oneirocritics, to unearth any subterranean dread or fragilities that could be impinging upon our self-articulation. By addressing these issues, we can enhance our communication skills and cultivate a deeper sense of authenticity in our interactions with others.
Interpreting Dream Meanings Based on Zodiac Signs
| Sign | Interpretation | Cause |
| --- | --- | --- |
| Aries | Dreaming of losing teeth can symbolize a sense of powerlessness or vulnerability in your waking life. It may indicate feelings of insecurity or fear of losing something important to you. It could also suggest a fear of aging or a desire for a fresh start. | The Aries sign is associated with ambition, confidence, and assertiveness. Therefore, an Aries experiencing this dream may be facing challenges or setbacks that are undermining their self-assurance. They may be struggling with feelings of powerlessness or a fear of losing control in certain areas of their life. |
| Taurus | The dream of losing teeth can symbolize a feeling of powerlessness or vulnerability in your waking life. It may also suggest fear of aging or the loss of something important to you. | Feelings of insecurity or lack of control in a certain situation may contribute to this dream. It could also be related to issues of self-worth or fear of change. |
| Gemini | – Loss of teeth signifies a fear of losing control or power. | – Gemini individuals may experience this dream due to their fear of losing their ability to communicate effectively. |
| Cancer | In many spiritual traditions, dreaming of losing teeth symbolizes a sense of loss or powerlessness in one's life. It may reflect a fear of losing control or feeling vulnerable in certain situations. | Stress, anxiety, fear of change, feelings of powerlessness. |
| Leo | The dream of losing teeth can symbolize a fear of losing power or control in your life. | Feeling a lack of control or authority in your personal or professional life can cause this dream to occur. Additionally, it may arise from feeling insecure or uncertain about your own capabilities and competence. |
| Virgo | In the spiritual realm, losing teeth in a dream signifies a potential loss of power or confidence. It can also symbolize a sense of vulnerability and insecurity. | For Virgos, this dream may stem from feelings of perfectionism and self-criticism. Virgos tend to be highly analytical and strive for perfection in all aspects of their lives. This dream may indicate a fear of failure or a sense of losing control in certain situations. Virgos may also experience anxiety about their appearance or how they are perceived by others, which can manifest in dreams about losing teeth. |
| Libra | – Fear of aging or losing vitality. | – Libras are known for their focus on beauty and aesthetics, so the dream may stem from a fear of losing their physical attractiveness or external charm. |
| Scorpio | The dream of losing teeth may symbolize a fear of losing power or control in your life. It could also indicate a fear of aging or a feeling of vulnerability. | The Scorpio's tendency to be highly introspective and self-analytical may contribute to this dream. Additionally, Scorpios possess a strong desire for power and control, which could manifest in this dream as a fear of losing teeth. |
| Sagittarius | The dream of losing teeth can symbolize feelings of powerlessness or a lack of control in your waking life. It may also indicate anxiety or fear of losing something important to you. | 1. Stress or anxiety about upcoming changes or transitions in life. |
| Capricorn | The dream of losing teeth has a spiritual meaning. It suggests that there may be a sense of insecurity or loss of power in your life. It could also indicate a fear of aging or a fear of losing your attractiveness or ability to communicate effectively. | Capricorns are known for their serious and responsible nature. The dream of losing teeth may be caused by their tendency to place a high value on their image and reputation. They may have a fear of losing control or authority in their personal or professional life. Additionally, Capricorns are often driven by achieving success, so the dream may reflect their fear of failure or a loss of their hard-earned achievements. |
| Aquarius | Symbolizes feelings of powerlessness or vulnerability. | Stress or anxiety, feeling out of control in certain areas of life. |
| Pisces | – Symbolizes a fear of losing control or power. | – Pisces individuals may be experiencing heightened emotions or feeling overwhelmed in their waking life. |